Your Finance & Property Specialists
Your Finance & Property Specialists

NETWORK HQ is a group of client focused business professionals with decades of combined experience in the finance and property industry dedicated to helping you achieve your personal financial and/or property goals.
Our focus and objective is simple and straight forward:
"We want to help you get from where you are now to where you want to be."
Our coordinated approach brings together expertise in the areas of finance, property, first home ownership, co-ownership of property options, property investment advice and SMSF property investment advice.
NETWORK HQ invites you to join us and experience a unique opportunity to achieve and secure your personal financial and/or property goals. We look forward to providing you with the required knowledge and skills so that you can confidently make informed decisions and take control of your financial position, both now and into the future!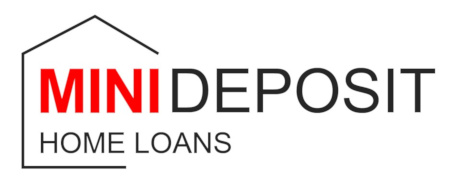 At Mini Deposit Home Loans, we specialise in "Home Loans for Young Professionals"
Our MINI D Loan option offers a unique strategy that allows you to combine borrowing your Home Loan Deposit or shortfall in Deposit with a traditional home loan.
The MINI D Loan product is the Home Loan Deposit "AFTER PAY" option for Young Professionals.

As our name suggests, NETWORK Lending is a Network of finance experts dedicated to finding the best lending solutions for you to achieve your financial goals.

There are two divisions within NETWORK Property. The first works with traditional real estate agents and the second works with builders and developers for new property options.
Chris was great from start to finish. This was our first home so we weren't sure what was needed. Chris sorted out everything for us and made sure we were happy and understood everything. Highly recommend Chris and will be using him again for our next project.
John did a great job in supporting us in a time when the big banks just wouldn't. Thank you for giving us a great result and helping us secure our amazing beach pad.
John was fantastic. He understood what was most important to us and strived to achieve the best possible outcome. Would definitely recommend John if you are in need of a mortgage broker.
We didn't think we were in a position to buy our first home. So we were absolutely thrilled to be told by Ian and Chris we were in fact able to start now!. The guys really worked on our side and found us the best possible home loan, they helped us sort out the legals and paper work. The guys guided us through the whole process. We are excited for the build of our new home to start.
A big thank you to Ian and Chris for guiding my wife and I through the process of purchasing our first home. Having these two explain our options with different banks and rates, going through the positives and negatives of each, and answering any questions we had made the process of getting a loan more pleasant than expected. Cheers gentlemen!
Very easy to work with. Very approachable. Very helpful, even with issues only remotely related, and helped guide us (as complete novices) through the entire process. Very happy with the service and will without hesitation use again. Thank you.
This was my first home loan, and I was nervous to even make the initial call. Ian & Chris were fantastic. They were there for me from beginning to end and always answered my questions, no matter how trivial! I really feel like a valued client. You made my dream of property ownership come true!.